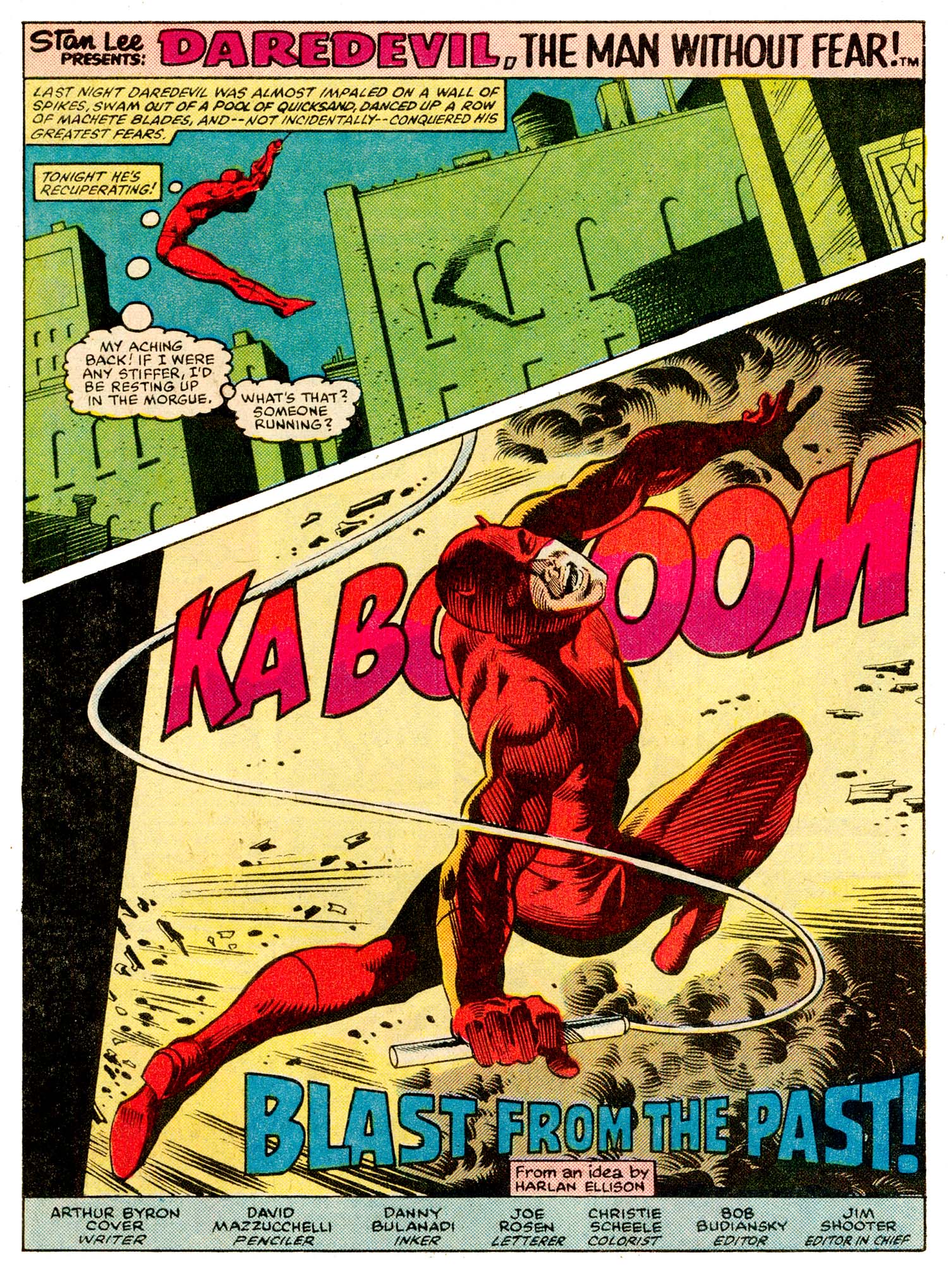 Continuing the story from Daredevil #208, "Blast From The Past" tells the story of Daredevil's battle with a series of small girl robots as they attempt to carry out the dying wishes of their creator. It ends in a junkyard, as a small time hood makes the ultimate sacrifice in order to save Daredevil's life.
Date Of First Appearance
August 1984
Notes
The story is written by Arthur Byron Cover based on concepts from the previous issue ("The Deadliest Night Of My Life") and the stinger left by Ellison in the final panel of that comic.