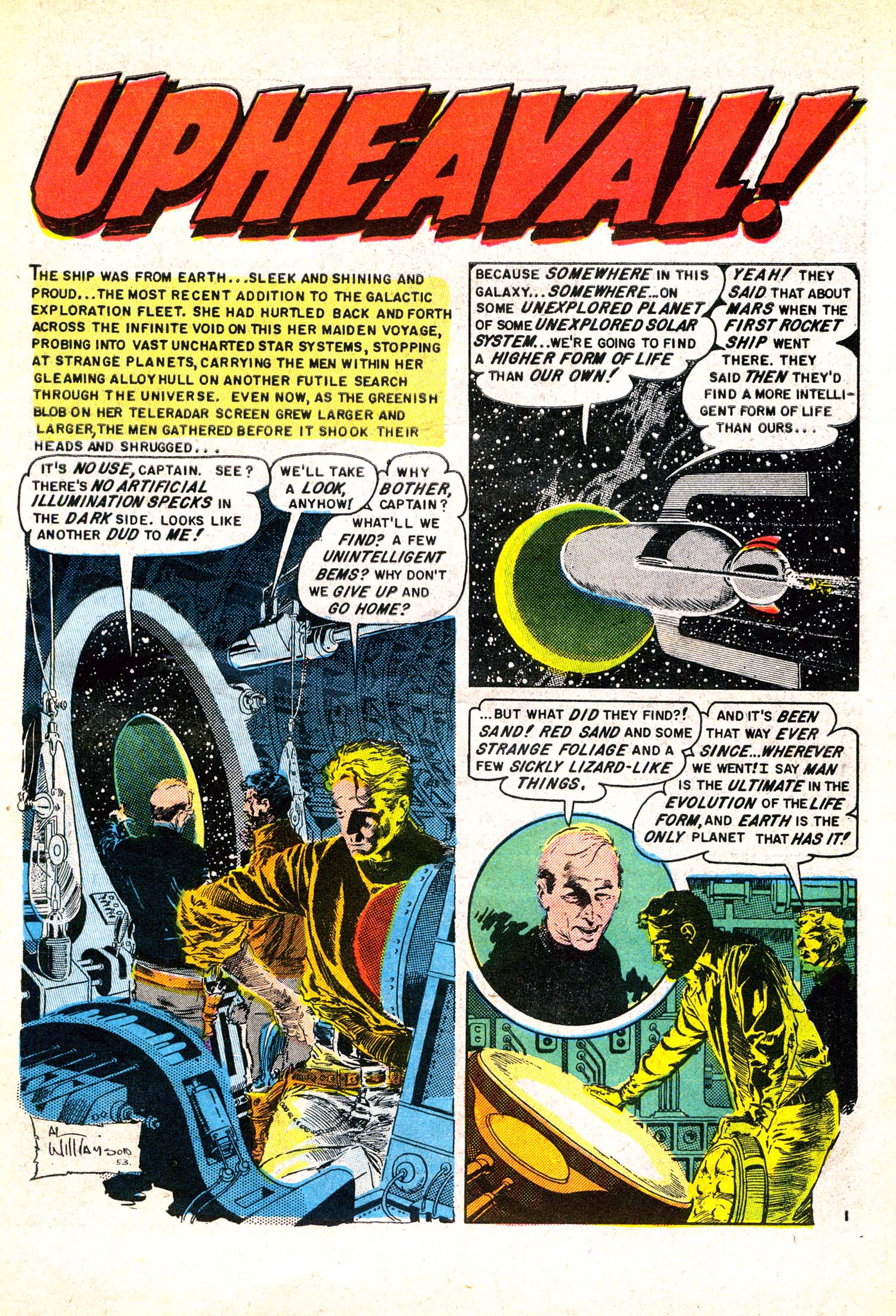 "Upheaval" is an original story by Harlan Ellison, an early version of his short story "Mealtime." It was Ellison's first published comics work. It is illustrated by EC artist Al Williamson who would find later fame illustrating the Flash Gordon and Star Wars newspaper strips. Ellison would collaborate with artist Al Williamson again on an adaptation of the story "Along The Scenic Route."
Other stories in this issue include "…For Posterity" by Wally Wood, "The Teacher From Mars" by Joe Orlando, and "The Pioneer" by Bernie Krigstein.
Date Of First Appearance
June 1954
Notes
"Mealtime" originally appeared in Space Travel, Sept. 1958. It also appeared in the collection Ellison Wonderland, 1962.