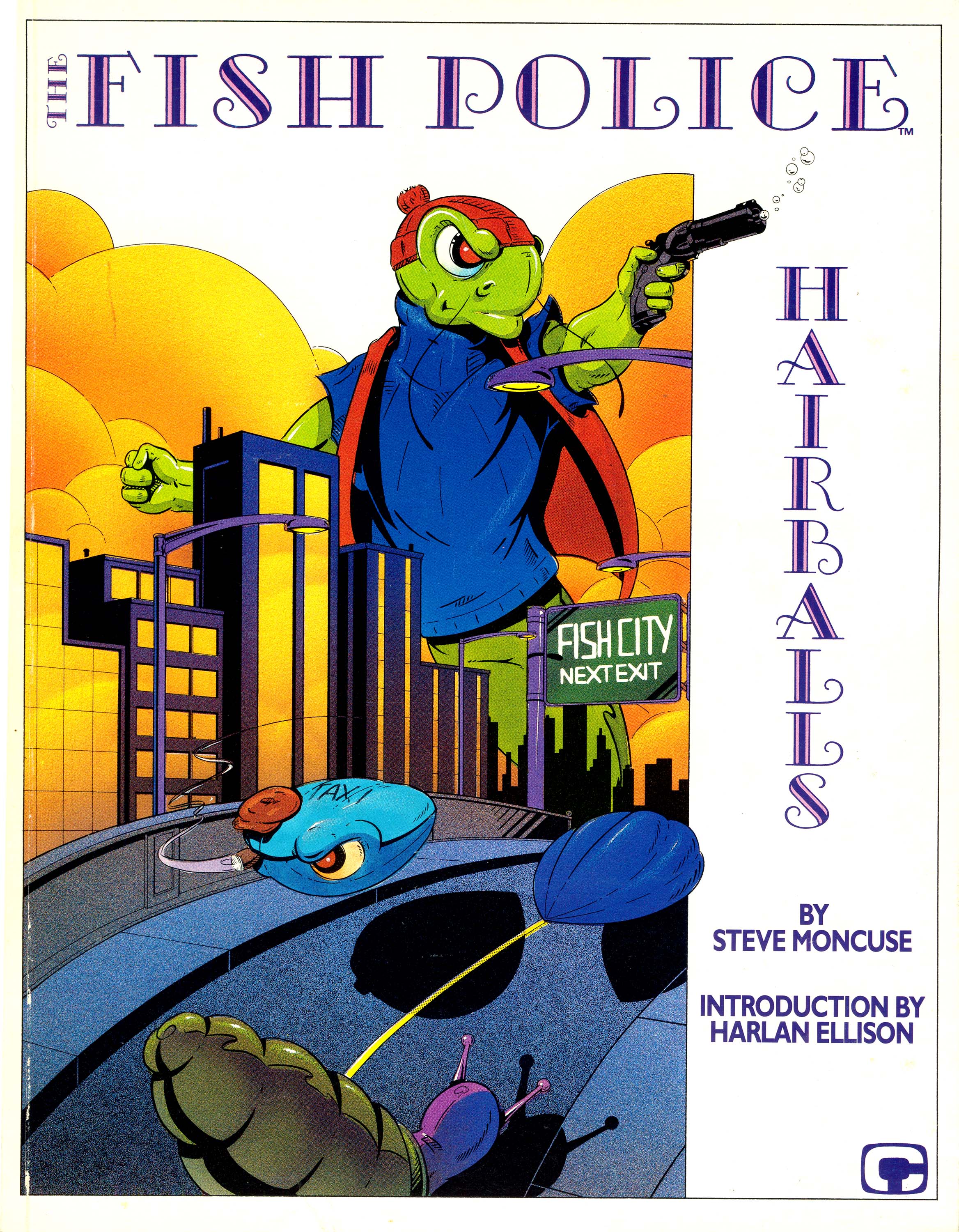 Collection of issues 1 through 4 of Fishwrap Press' Fish Police.
Early print ads for Fish Police also featured a promotional quote from Harlan Ellison. However it turned out that the quote was actually not from Ellison, but someone who had appeared in a California Comic Shop pretending to be him and praised the book. The praise got back to Moncuse and the quote was included in the ads.
Ellison later did comment positively on the book in print, along with writing the introduction to this book, an "outroduction" for Fish Police #26 (1990), the last of the series, and an edited version of "Baited Secrets From The Deep" in Fish Police #4 (1993) the fourth issue of Marvel Comics' reprinting of the series.