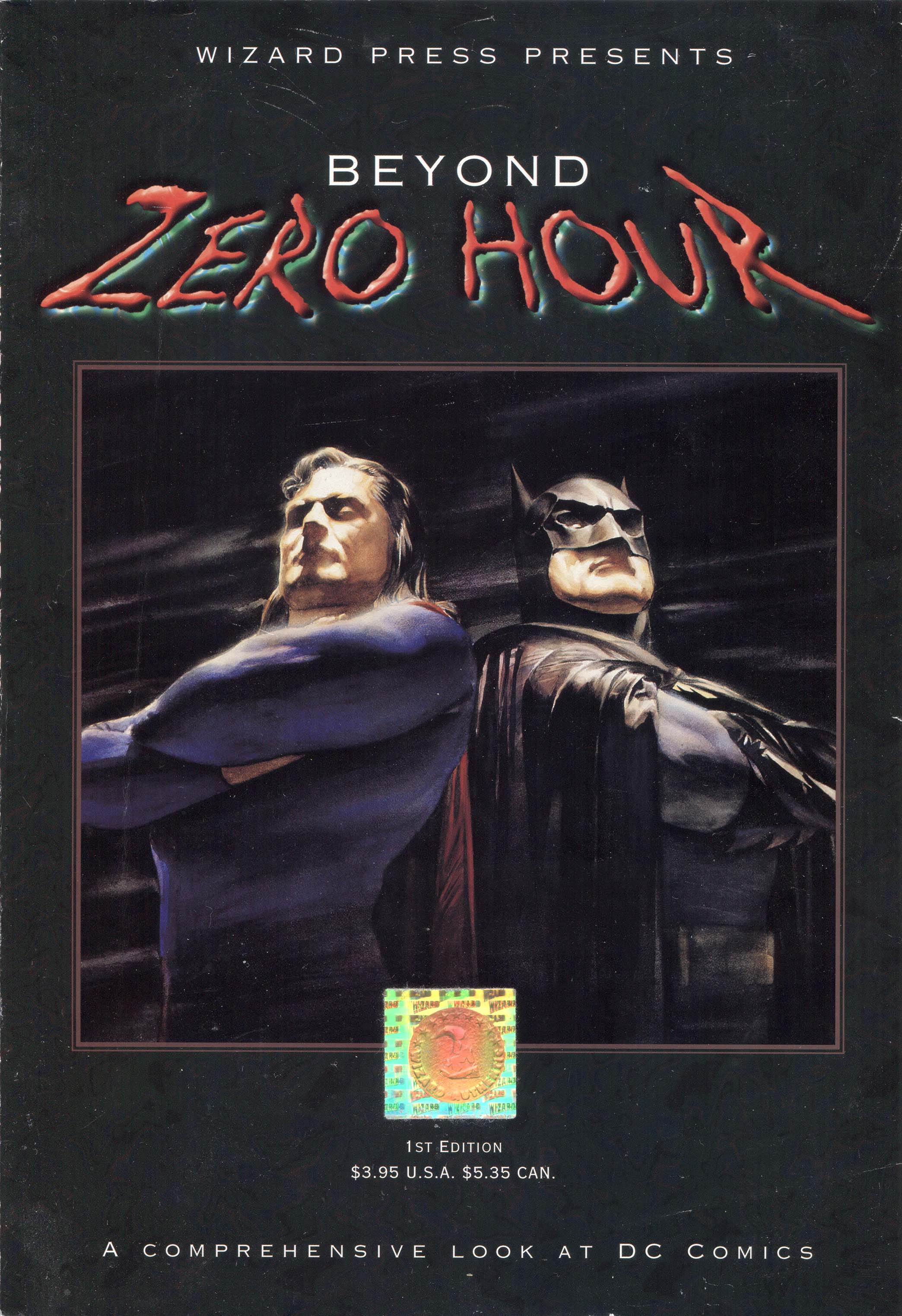 Wizard Presents: Beyond Zero Hour
Place of Publication
Yorktown Heights, New York
1st Edition
100 p. ; 7 x 10.25 "
To promote the 1994 DC Comics cross-over event "Zero Hour" this special issue looks at both the history of DC Comics and their current and future titles. Features an introduction by Harlan Ellison where he talks about his history with DC Comics and the heroes of the Justice Society of America.
Other Content
Features articles on the history of DC Comics, including chapters on the golden age, the silver age, the bronze age, the Crisis years, and features on non-superhero comics and the "dark" heroes of the 1980s. An article on Zero Hour is followed by articles on titles spinning out of Zero Hour, on the Vertigo line of comics, and the Milestone line of comics. It features an "Epilogue" by John Byrne.
Notes
Cover features a small, 1" square hologram of a Wizard Press logo.
Subtitled "A Comprehensive Look At DC Comics"