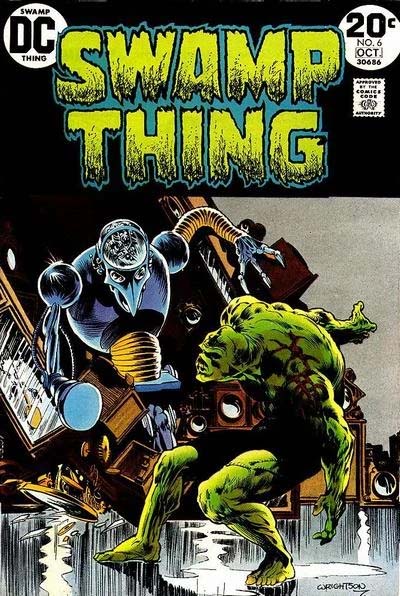 Cover Date
September-October 1973
Publisher (Indicia)
National Periodical Publications, Inc.
Place of Publication
New York City, New York
36 p. ; 6.75 x 10.25 "
The sixth issue of Len Wein & Bernie Wrightson's groundbreaking horror hero, Swamp Thing. The letters column, "Swamp Things," features a letter by Harlan Ellison. The letter is then printed separately in DC Special Series #2 as a kind of introduction to a reprinting of Swamp Thing #1 & 2.